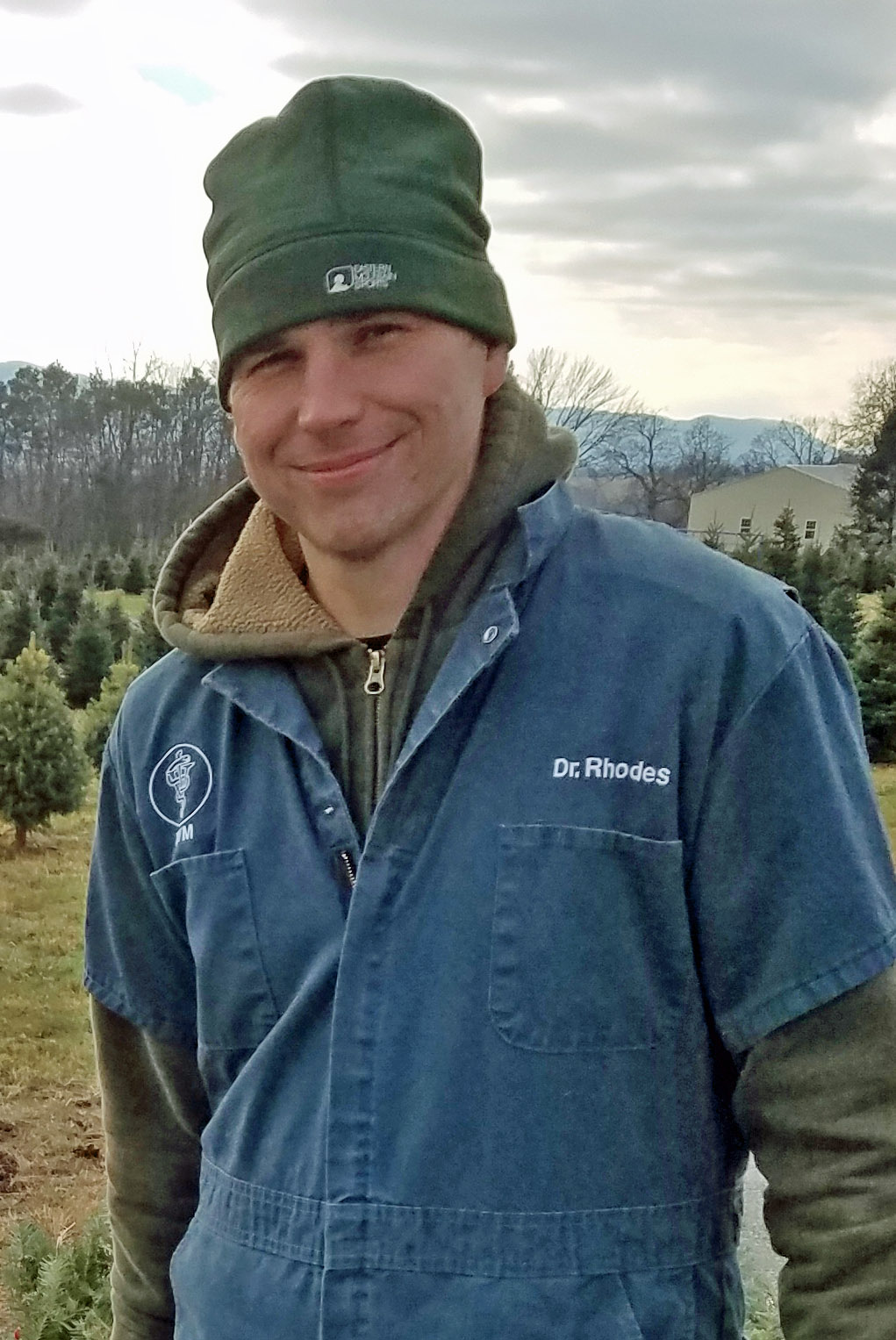 Ben J. Rhodes, DVM
Dr. Rhodes graduated from Washington State University in 2009 and practiced in a mixed animal practice in Washington for 2 years before joining our staff in 2011 and then purchasing BMVC in 2013.
Dr. Rhodes is interested in all aspects of veterinary medicine but particularly enjoys bovine medicine, small ruminants, and soft tissue surgery.  He is a member of the American Association of Bovine Practitioners and the Pennsylvania Farm Bureau.
When not taking emergency calls, Ben can be found trying to tame poison ivy with a brush cutter, on a tandem bicycle with wife Elizabeth or playing with the human and canine children.